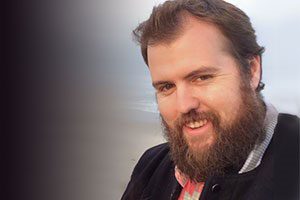 Jason Hardwick, formerly the IAM Western Territory Communications Representative, is now a Special Representative in the territory. The appointment was effective October 1, 2016.
Hardwick will take on a larger role, including expanded negotiating, organizing and servicing responsibilities.
"Jason has been made a tremendous impact on our membership in the Western Territory, and we're happy to welcome him into this new role," said Western Territory General Vice President Gary Allen. "Our members benefit when the best and brightest are out fighting for them every day."
Before being appointed a Communications Representative in August 2014, Hardwick had served as a District 947 Business Representative, where he represented public employees for the City of Long Beach, CA. He previously served on a District 947 task force to combat union raids in Southern California.
Hardwick initiated into Los Angeles Local 311 in June 2006 at the Hostess Dolly Madison facility. He became a Shop Steward in 2009 and in 2011 attended the Young Machinists Symposium in Toronto.